Our practice consists of optometrists, ophthalmologists, and opticians working in a unique professional atmosphere which also offers comprehensive eye care, one hour optical service, and laser vision correction.
The doctors and staff at Baldwin Eye Clinic are passionate about caring for your eyes and visual needs. We have been treating patients in Baldwin County for over 40 years. We are dedicated to providing you with exceptional care, and we utilize up-to-date technology during the exam process to ensure that you receive the care you deserve.
We are a full service eye care facility offering comprehensive eye examinations; glasses; contact lenses; diagnosis, treatment, and management of eye diseases; cataract co-managment; and laser vision correction.
One hour optical service is available in our Daphne location.
Our History
Baldwin Eye Clinic was started in Bay Minette in 1974 by Dr. Bernard Scott, a graduate of the first class to graduate the UAB/Medical Center School of Optometry, and has been serving patients in the county longer than any other eye clinic. The clinic has expanded with the addition of Dr. Adcock, who has also been practicing in the county since 1979, Dr. Dunagan in 1999, and Dr. McGowin in 2015. Most of the doctors are very active in civic activities in the community and are happy to be a part of its impressive progress.
Meet Our Doctors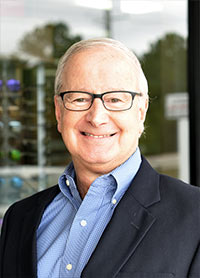 Dr. Adcock

Dr. Joe Adcock is a native of Baldwin County and has been in practice since 1979. He received his undergraduate degree from the University of Alabama and his doctor of Optometry degree from the
UAB/Medical Center School of Optometry
. He has served on the Board of Directors for Vision America, a co-management/referral center staffed by ophthalmologist subspecialists. Dr. Adcock has been heavily involved in LASIK co-management for the past ten years and has attended numerous educational seminars pertaining to this procedure.
Dr. Dunagan
Dr. Kim Dunagan, a native of Bay Minette, is a 1996 graduate of the
UAB School of Optometry
. She joined Baldwin Eye Clinic in 2001 and enjoys practicing at both the Daphne and Bay Minette locations. She is a member of the
American Optometric Association
and the
Alabama Optometric Association
. She is a past board member of the ALOA and a past president of the Gulf Optometric Zone. Dr. Dunagan lives in Daphne, AL with her husband Greg and children Seth and Claire.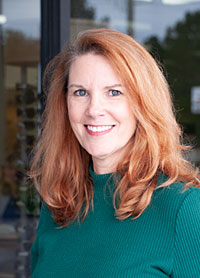 Dr. Hoercher
Dr. Melissa Hoercher is back at Baldwin Eye Clinic and here to stay! Residency at UAB was followed by opening a private practice in Prattville, Alabama. The need for optometric services at Poarch Creek led her to relocation to this area 12 years ago. She was able to provide patient care at Baldwin Eye until needed full time in Atmore. Premier Medical offered Dr. Hoercher a local opportunity with their expansion to Daphne. In 2016, she was asked to bring eye care services to underserved people in Bayou la Batre, where she worked until the optometry clinic at Mostellar Medical became fully operational. As of late 2019, Dr. Hoercher has been available at Baldwin Eye Clinic on a full time basis. She is glad for the opportunity to be back home.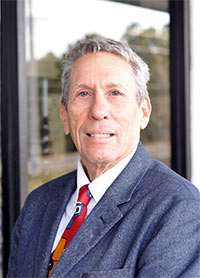 Dr. Scott

Dr. Bernard Scott received his undergraduate diploma from the Ohio State University and his Doctor of Optometry degree from the
UAB/Medical Center School of Optometry
. He served his residency at the University of Waterloo in Ontario specializing in family practice optometry. Dr. Scott practices in Daphne and Bay Minette. Dr. Scott is a Diplomate of the American Board of Optometry and has served on the
Alabama Board of Optometry
 and on the board of directors for the
Alabama Optometric Association.